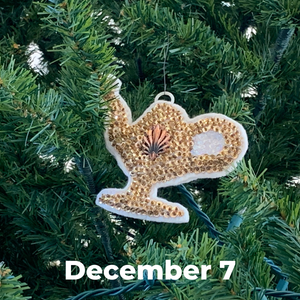 The Lamp
Jesus in the Light of the World.
When Jesus spoke again to the people, he said, "I am the light of the world.
Whoever follows me will never walk in darkness, but will have the light of life.
John 8:12
---
St. John as he daily followed the Lord
Absorbed every teaching, wrote down every word.
He heard Jesus Saying "I am your Light,
Follow me now out of the Night"
God has not left you to stumble and stray,
But has given his Word to show us the Way.
God's Word is the lamp to show us his path.
Christ's blood is to save us from God's holy wrath.
The fruit of the Light, what is good, right, and true,
Is ours for the asking, is ours for to do.
God from his throne said that with us he will stay,
To wipe with his love all our tears away.
For behold he has made his creation again,
But now no more death, no more crying or pain.
Behold, Christ is coming on this day or this night!
To judge and reward as we've walked in his Light.
Art Boyer