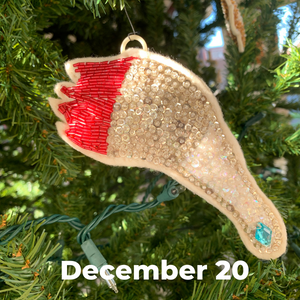 The Candle
In the same way, let your light shine before others,
so that they may see your good works
and give glory to your Father in heaven.
Matthew 5:16
---
Light a candle in the darkness and let your light shine.
This little light of mine, I am going to let it shine. Perhaps like me you sang this when you were a small child. Letting the light shine meant to be good and be kind to others with a light from my actions to show that I am a child of God.
Usually our light shines in small actions as we interact with other people during the day. A small light is to say thank you to someone opening a door, helping with a bag of groceries, or just a smile. There are a lot of ways to shine our light so that our good works are just a result of being a light in the darkness. It is the glow that comes from living in Christ's love. As a very wise person once said, preach Christ at all times, use words if necessary.
Ami Hooper